As Steve Hannagan's passed through Ketchum after his trip to the future Sun Valley, he realized that Averell Harriman could not depend on a run-down mountain town to entertain his guests. [1] Hannagan told Harriman that he should build a resort with world class amenities to serve the celebrities and monied crowd that he wanted to attract to Sun Valley.[2]
Harriman's first goal was to site the resort so that "the last rays of winter sunshine as the sun [set] behind Baldy Mountain would shine through the ski lodge's picture windows."[3] This scene, like the winter beach in Miami, would become the archetypical scene in Hannagan's publicity campaign for Sun Valley.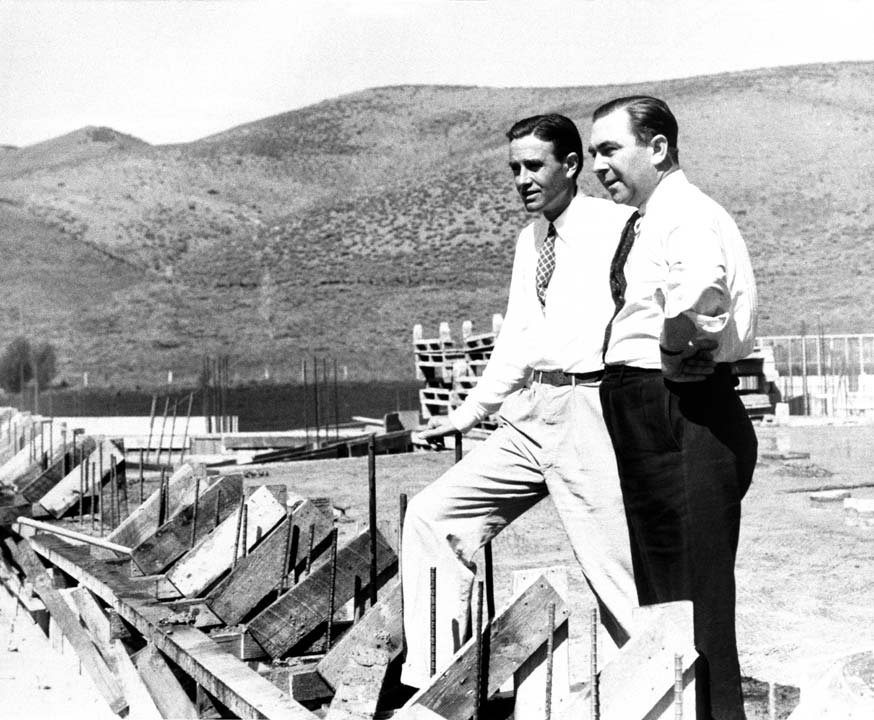 Averill Harriman and Steve Hannagan Overlooking Construction of the Sun Valley Resort[4]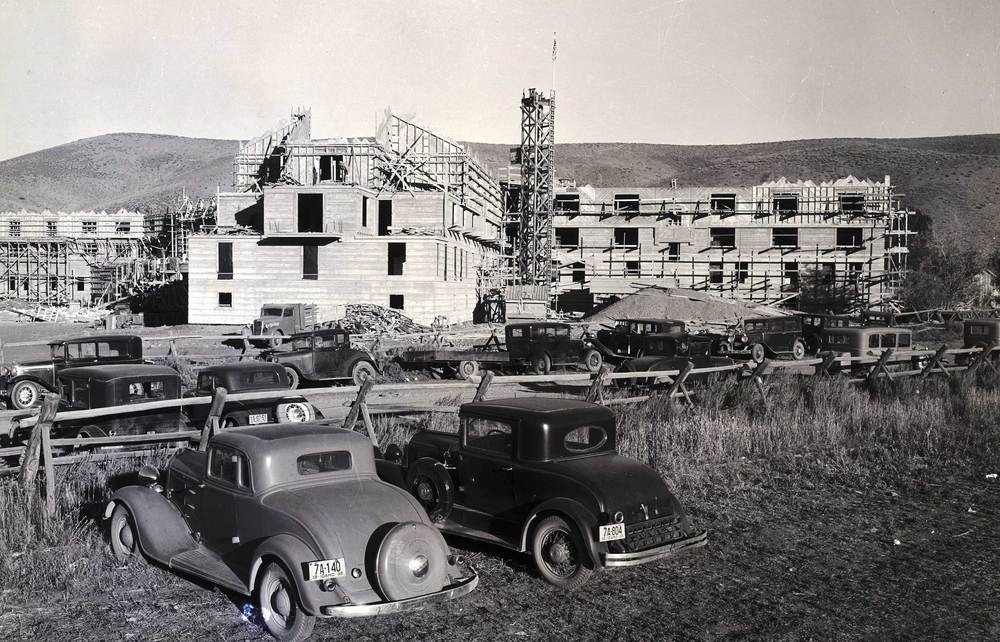 The Sun Valley Lodge Rises[5]
During Hannagan's return trip to New York, he wrote a 'remarkably visionary two-page memo' telling Harriman what he would have to do to make the resort a success and an unforgettable experience for its guests. [6] The lead for Hannagan's memorandum said –
That the "resort had to rise above the perception of being just another ski mountain like those in New Hampshire or Vermont or Massachusetts. It had to have European cachet."[7]
In the memorandum, Hannagan pressed Harriman to incorporate the following concepts into his plans: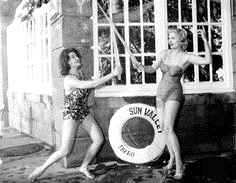 Harriman Built Hannagan's Indoor-Swimming Pool[13]
Harriman, though feeling overwhelmed by Hannagan's rush of ideas, eventually used most of his suggestions. Steve Hannagan had insisted that Sun Valley be the 'best of the best'; and fortunately Harriman had the money to convert Steve's grandiose ideas into reality. The close relationship between Harriman and Hannagan during the Sun Valley project worked well and was responsible for its on-going success as a leading ski resorts in the world.
End Notes
https://stevehannagan.com/wp-content/uploads/2017/10/c-users-michael-documents-mkt-files-publications-.jpeg
720
874
miket
http://stevehannagan.com/wp-content/uploads/2017/04/steve_getty-300x207.png
miket
2017-10-26 12:20:28
2018-07-24 21:07:19
Steve Hannagan's Vision for Sun Valley