In the mid-1930s, Averell Harriman, President of the Union Pacific Railroad (UP) sought a location for a ski resort in the mountainous west to spur passenger traffic. Harriman found a location for a resort outside of Ketchum, Idaho and hired Steve Hannagan to do for Sun Valley what he had done for Miami Beach – turn the ski resort into a nationally recognized vacation destination.
Hannagan agreed to work with Harriman, even though Hannagan lived by the mantra on his Times Square billboard that – "When it is winter in New York it is summer in Miami." He believed that bitter cold blasts of winter were either to be avoided or leavened by the warmth of good Irish whisky while enjoying a convivial conversation with his friends in the Stork Club. When Hannagan rode into the snow-covered mountain valley, he was surprised to find that the valley that did not live up to his fear that it would be wind swept arctic desert. Here is how he described his mid-winter arrival into the mountain valley soon to be known as 'Sun Valley'.
"All I had on was a light tweed suit; I was used to the sun down in Miami Beach, and it was colder than hell. So we got out and looked around and all I could see [was] just a goddam field of snow … This is strictly ridiculous; … but we walked around some more with my shoes full of snow, and then the sun came out. It began to feel pretty good, so I opened my coat. Then I took it off. Pretty soon, I opened my vest. Then I began to sweat. You know the temperature got up to 97 degrees there in the sun and the snow still doesn't melt. When you think of winter sports, you usually think of the cold don't you? "[1]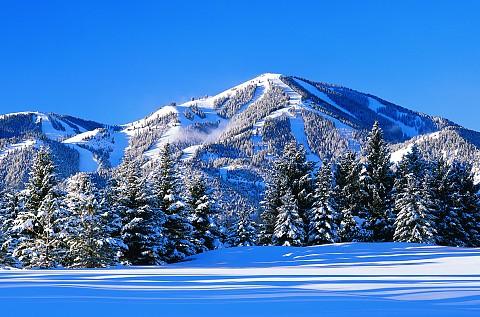 Looking from the Future Site of the Ski Resort Lodge toward Bald Mountain [2]
Steve – Did He Name Sun Valley? Ketchum 
Steve Hannagan told the story that his trip into the mountain valley was the genesis for the name of the Harriman resort. Although the winter temperature in the snow-covered valley averaged 17.5 degrees F, the warmth of the sun convinced Hannagan that he could sell Harriman's resort as a place for "Winter sports under a summer sun."[3] From this creative insight came the valley's evocative name "Sun Valley."
The locals in the nearby time of Ketchum, Idaho were not keen about using the name Sun Valley instead of Ketchum. Steve "told them that there might be a few names less sexy, but he couldn't think of any."[4] Besides the name was vulnerable to wiseacres who could call it "Ketchum & Fleece-um!
Before the Sun Valley resort came to town, the only excitement in Ketchum was a rustic Casino whose main customers were rough cowboys looking for weekend gambling, drinking, and women. Travelers dropping into the Ketchum Casino did so either because they were lost or wanted to rough with local rough necks.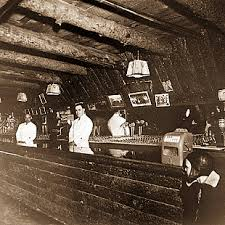 Ketchum Casino[5]
The following photo of UP passenger trains parked at the Ketchum depot depicts Harriman's business goal for Ketchum – a starting point for passengers headed to Sun Valley. Nevertheless, many visitors to Sun Valley returned to Ketchum looking for excitement around the gaming tables at the casino rather than spending a sedate evening looking at flames in fireplace.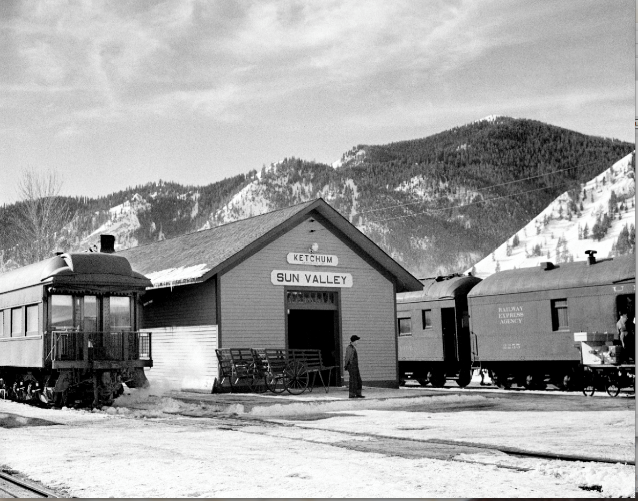 What Harriman Wanted at Sun Valley Union Pacific Passenger Trains[6]
End Notes
https://stevehannagan.com/wp-content/uploads/2017/10/http-skiresorts-com-assets-upload-4-63jg7lf0lc53-1.jpeg
317
480
miket
http://stevehannagan.com/wp-content/uploads/2017/04/steve_getty-300x207.png
miket
2017-10-26 12:06:31
2018-07-24 21:05:30
Averell Harriman Sends Steve Hannagan to Sun Valley