Hollywood and Hannagan's Publicity Machine
Steve Hannagan plugged Sun Valley by convincing Hollywood producers to use Sun Valley as a setting for their movies. It was product placement writ large. His first success was Wesley Ruggles' movie "I Met Him in Paris" with Sun Valley as a substitute for the Alps. Although Sun Valley is not mentioned in the film, press releases for the movie and the popular press said that it was filmed at the resort.[1]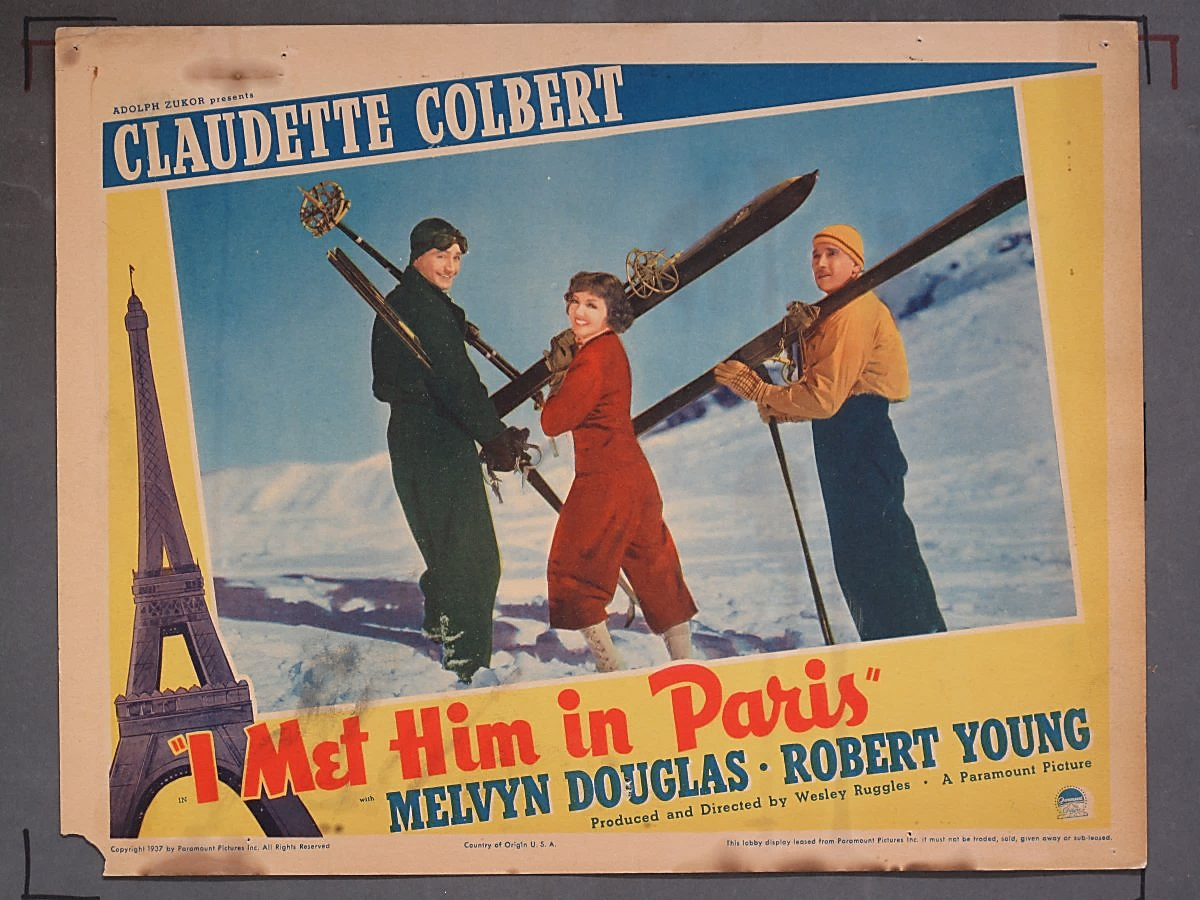 Lobby Card for 'I Met Him in Paris'[2]
By the time Steve passed from the scene in 1953, a baker's dozen of movies were filmed with Sun Valley as the background. Two films starred three-time Olympic winter sports champion: Sonja Henie – Everything Happens at Night with Ray Milland and Robert Cummings in 1938 and Sun Valley Serenade 1941 by Daryl Zanuck[3]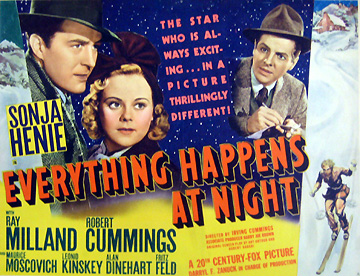 Lobby Card for 'Everything Happens at Night'[4]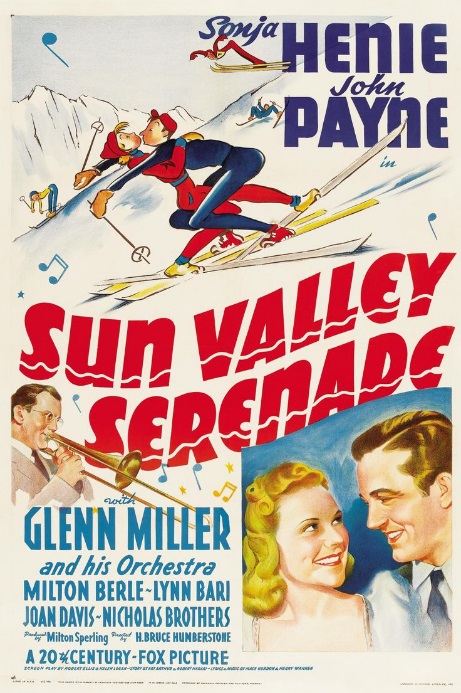 Lobby Card for 'Sun Valley Serenade'[5]
Sun Valley was a backdrop for many other movies that needed mountains in the background. For instance, Daryl Zanuck's 1939 adventure film "Stanley and Livingstone" the mountains of Sun Valley stood-in for African mountains.[6] In the 1940 film, "the Mortal Storm," Sun Valley's mountains took a bow as the Austrian Alps[7] and "Northern Pursuit" a World War II film, saw Sun Valley treated as an Artic Mountain Range.[8] Sun Valley was even a setting for an Esther Williams, the swimming queen of Hollywood, in the 'Duchess of Idaho'.[9]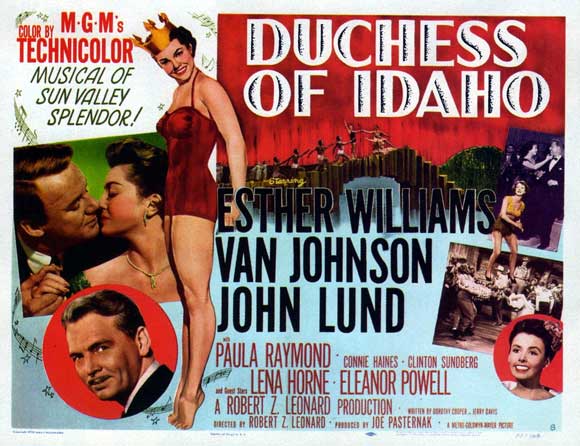 Esther Williams Uses Hannagan's Pool[10]
Another movie that employed the vistas of Sun Valley was "How to Marry a Millionaire" filmed in 1953 starring three of the Queens of Hollywood at the time: Marilyn Monroe, Lauren Bacall, and Betty Grable. In this film, Sun Valley was a substitute for Maine.[11] Sun Valley provided directors with easily accessible backdrops for mountain and wintry scenery because it was close to Hollywood.
Three Queens of Hollywood in Sun Valley[12]
Hannagan's Relentless Sun Valley Publicity Machine
Hannagan and his associates pumped press releases, pictures, and events about Sun Valley to newspapers, movie news services, radio, and major magazines. Sun Valley fame was carried by society columnists, gossip mongers, advertisers and editors looking for stories of the rich and famous. Here are just a few story lines printed by the press about the resort and in several instances publicized Steve Hannagan:
Three months after the Grand Opening, there was a massive six-page spread in Life Magazine's March 8, 1937 issue, featuring the Eastern social elite playing at the new Sun Valley Resort. However, the pictures on the article's last page would give pause to any sensible person planning a skiing holiday at any resort because it showed novice skiers and ski instructors recovering from spinal injuries, broken legs, and sprained wrists.[18]
End Notes
https://stevehannagan.com/wp-content/uploads/2017/10/https-3-bp-blogspot-com-jlhvet5elnu-v04oelnxpui.jpeg
446
580
miket
http://stevehannagan.com/wp-content/uploads/2017/04/steve_getty-300x207.png
miket
2017-10-30 14:31:21
2018-07-24 21:19:20
Sun Valley & Hollywood