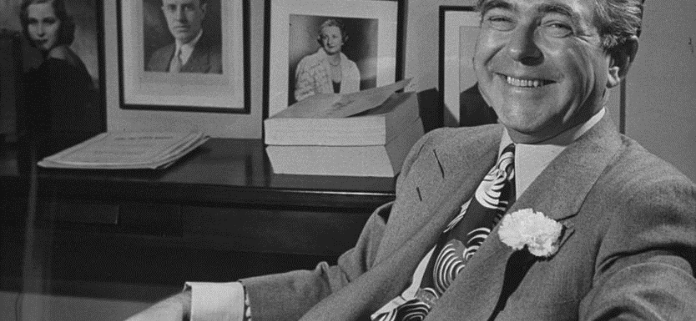 Steve Hannagan's career was at full throttle in Sun Valley. Prior to Sun Valley's existence and Hannagan's publicity campaign most people associated with potatoes and timber not luxurious ski resorts.
In Sun Valley, Hannagan became part of the story and his fame was acknowledged in Life, Look, and by national news columnists. Although Hannagan claimed that he did not seek out press coverage, it was to his advantage to get it as it led to new business for his firm. Hannagan had entered the golden cycle of marketing, where fame begat fame.

Sun Valley Lodge Today[1]
At Sun Valley, Hannagan perfected his technique of structuring and using pictures and events to create an image that convinced the target market that they needed what he was selling. As Hannagan had done for Miami Beach, he used free publicity about social, business, and celebrity elites and reported by national columnists to expand the reach of his publicity campaign.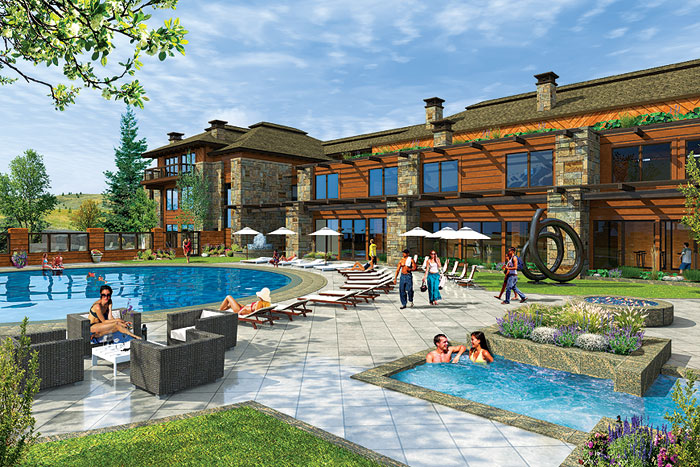 The Poolside View of Sun Valley Lodge[2]
If there was one factor that jumps out at each turn in Hannagan's career, it was his ability to take bad news and turn it to his advantage. In Miami, it was bad weather; with Samuel Insull, it was his reputation as a greedy mogul; and in Sun Valley, it was a fight at the Grand Opening Gala between a Hollywood and a Chicago. His ability to turn a bad hand into a winning hand was a valuable commodity for a press agent, to paraphrase Steve; "Any news is good news."
Even though Sun Valley has changed ownership many times and the elegance of the 1930s and 1940s has faded into the leisurely styles of the 21st century, Sun Valley remains imbued with Averill Harriman's and Steve Hannagan's spirit and joyfulness.
End Notes
Johnson, Michelle; Photograph of Sun Valley Lodge (Retrieved September 13, 2017); Mountain Living; "The Luxurious New Lodging Options in Sun Valley"; http://www.mountainliving.com/Destinations/The-Luxurious-New-Lodging-Options-in-Sun-Valley/ ↑
Johnson, Michelle; Photograph of Sun Valley Lodge (Retrieved September 13, 2017); Mountain Living; "The Luxurious New Lodging Options in Sun Valley"; http://www.mountainliving.com/Destinations/The-Luxurious-New-Lodging-Options-in-Sun-Valley/ ↑
https://stevehannagan.com/wp-content/uploads/2017/04/steve_getty.png
480
696
miket
http://stevehannagan.com/wp-content/uploads/2017/04/steve_getty-300x207.png
miket
2017-10-30 14:36:42
2018-07-24 22:27:43
Sun Valley - Steve Hannagan's on Top of His Game