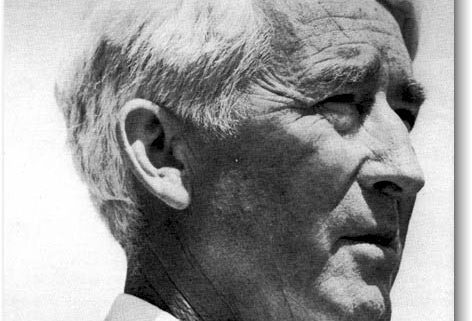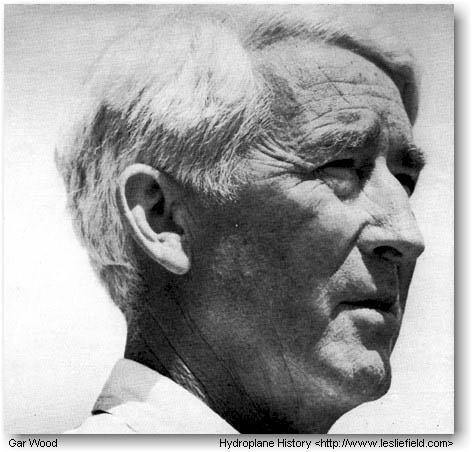 Gar Wood
Gar Wood was America's, and possibly the worlds, most famous speed-boat racer in the late 1920s and early 1930s. Wood (adjacent picture[1]) was an inventive speed-boat designer, who raced boats of his own design. In 1921, In 1925, he raced the Twentieth Century Limited train up the Hudson River between Albany and New York and won by 22 minutes.[2]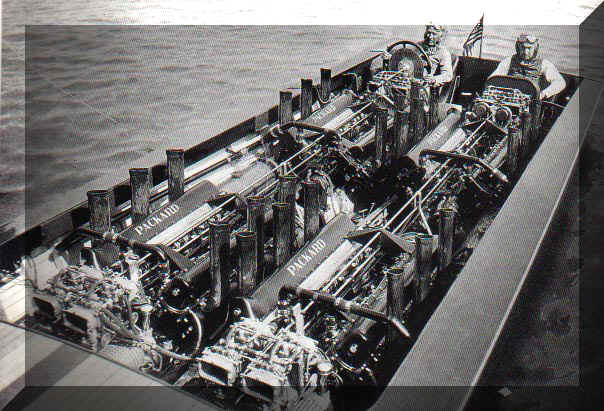 Example of a Gar Wood Race Boat with Four Packard Engines[3]
Wood was willing to use every trick in the book to win a race. In fact, it was Wood's willingness to step beyond the unwritten rules of speed-boat racing that caused him to ask Steve Hannagan to clean-up his tarnished image.
Wood had fallen out of favor with the boat racing elite during the Harmsworth Race of 1931, when he pulled the infamous 'Yankee Trick' by crossing the start line ahead of the gun. Woods premature start prompted his rival Kaye Don in Miss England II to jump ahead too. Both Wood's and Don's boats were disqualified.[4] Wood then sent out his brother George in a second boat to won the race.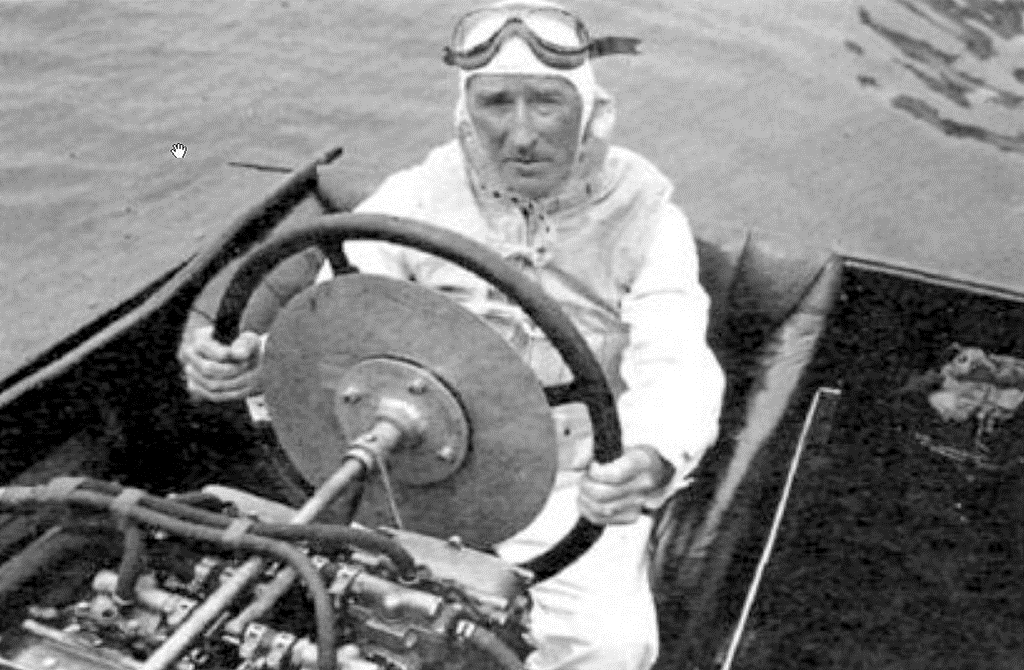 Gar Wood behind the Wheel[5]
To say that Don was unhappy about the outcome of the race is an understatement. Press coverage of the 'Yankee Trick' cut into the sales of Wood's speed- boats. The drop in sales convinced Wood that he needed a professional publicist like Steve Hannagan to burnish his image. Hannagan's decided to confront the issue directly by taking Woods' to New York City for a news conference with Betty Carstairs, a well-known English boat racer who had lost to Wood several times.[6] At the news conference with Wood standing by Carstairs side, she told the press that "in her opinion Wood's [boat the] Miss America was one of the greatest boats that she had raced against."[7]
Hannagan then explained to the press that Wood never intended to force Kaye Don to jump the gun; rather, all that Wood intended to do was to get in front of Don's Miss England and beat him to the first turn. As the press and racing fans knew, the winner of the race would have to lead into and through the first turn. [8] Hannagan's statement convinced the press that Wood had not violated formal rules or basic rules of racing etiquette. Within a year, everyone had forgotten about the 'Yankee Trick'.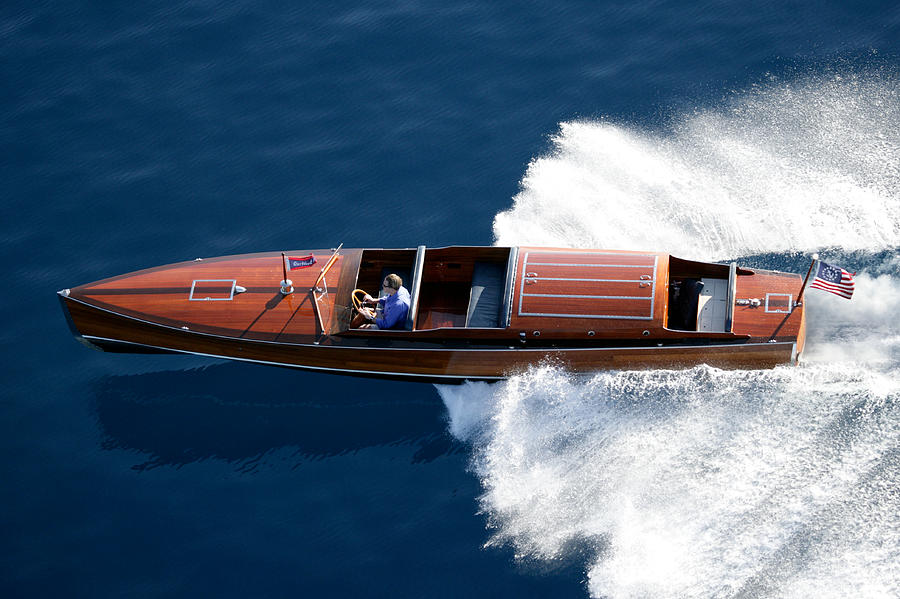 A Gar Wood Boat at Speed
Woods and Hannagan's Team became good friends after the squabble over the Detroit race. Woods was often seen at cocktail parties put on by Hannagan on Miami Beach. Below is a picture of Gar Woods (second from the left) with Joe Copps, one of Hannagan's top assistants (third from the left), and Copps' wife Ruth Copps (far left) at one of the cocktail parties.[9]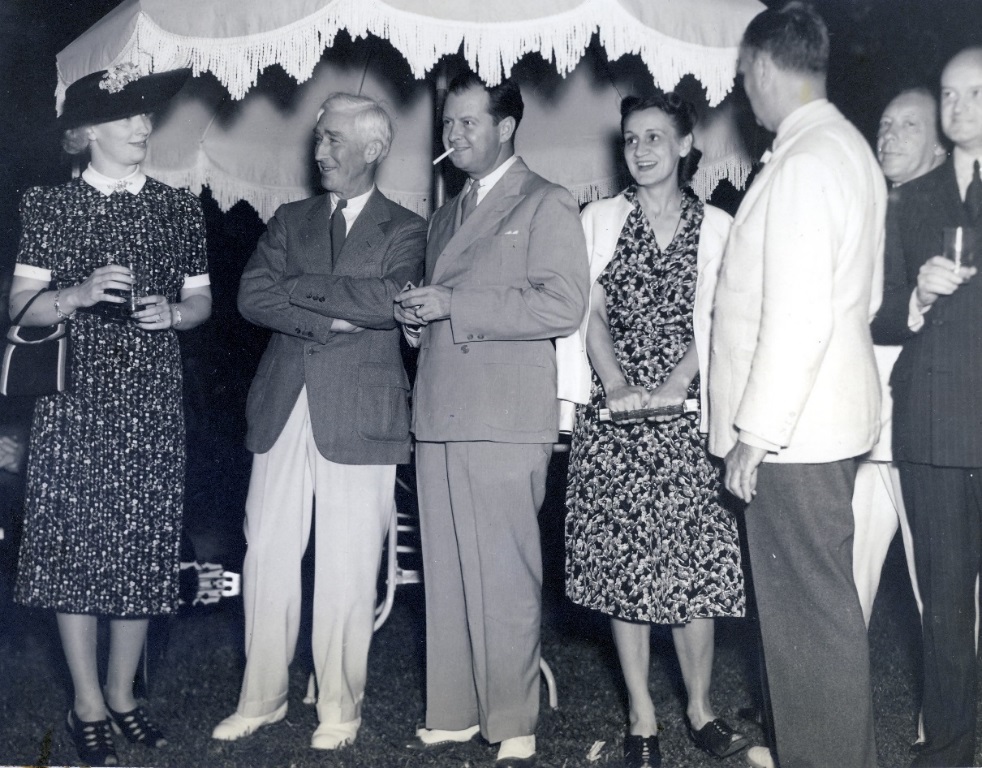 Gar Wood at a Hannagan Cocktail Party (from left: Mrs. Ruth Copps; Gar Wood; and Joe Copps, Hannagan's Associate [10]
End Notes
https://stevehannagan.com/wp-content/uploads/2017/10/http-www-lesliefield-com-images-gar_wood-jpg.jpeg
452
472
miket
http://stevehannagan.com/wp-content/uploads/2017/04/steve_getty-300x207.png
miket
2017-10-30 15:01:16
2018-07-24 15:47:49
Gar Wood